What better way to learn about the amazing people in the Software Testing Community then reading and watching their interviews.
In this short post I will introduce you to the Tester of The Day winner and community interviews, and direct you to some other great hosts who interview amazing testers!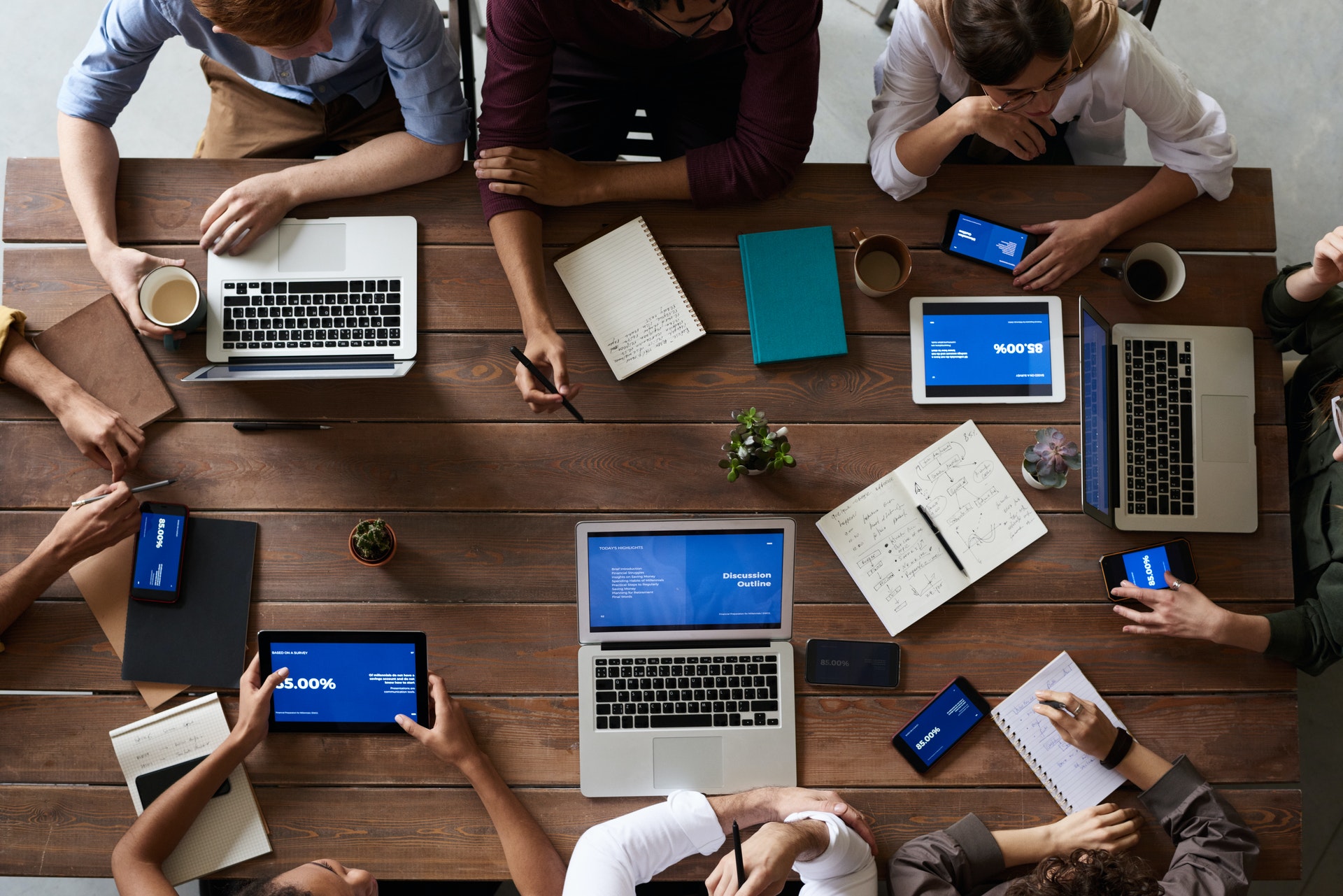 Photo by fauxels: https://www.pexels.com/photo/top-view-photo-of-people-near-wooden-table-3183150/
Tester of The day Winners Interviews
The Tester of The Day winners interviews are a great way to get a little more insight into the amazing contributors to the Software Testing Community.
We have classics, like the interview from winner number 1, Chris McMahon. Chris goes into some really excellent depth and his story about his favorite bug is not to be missed!
Make sure to check out the full list of interviews: https://interviews.testeroftheday.com/
Are you a winner of Tester of The Day? why not add your interview, simply fill out this form: https://testeroftheday.com/forms/interview
Tester of The Day Community Interviews
It's not only winners that get the opportunity to complete an interview for the Tester of The Day site! So far a Rhual Singh, Andrew Palmer and Alexander Podelko have taken the opportunity.
Want to join in and add your own interview? Simply fill out this form https://testeroftheday.com/forms/community-interview
Nicola Lindgren Interviews
Nicola has been interviewing Testers since 2013! Starting with an interview with Markus Gaertner, with hard hitting questions like "Where do you see software testing going in the next 5 years?" and "When your friends (outside of IT) ask you "What do you do as a software tester?", what do you tell them?" it's worth a read to learn what Markus has to say.
And don't let the early start fool you, Nicola is still active in 2022, if anything more so with 7 interviews so far this year, phew! The latest interview is with the amazing Lisi Hocke, discussing ensemble testing.
You can check out all of Nicola's interviews here: https://nicolalindgren.com/categories/interviews/
BONUS: Nicola is now doing video interviews and posting them on her new YouTube channel.
Testing Tales with The Pirate Tester
Lee "Ahoy there" Marshall, aka The Pirate Tester, takes on a different approach with video series Testing Tales. Lee has already posted interviews with 5 amazing people, including at least one "not a tester", Bob Salmon.
Full disclosure, I've done an interview with Lee myself, spoiler alert it maybe some weeks before it is posted as he has a terrific backlog of videos to edit and post. So make sure you like and subscribe, as the YouTubers love to say.
You can find the Testing Tales Playlist here.
Testing Advocacy with Karen Tests Stuff
More video interviews, this time Karen Todd, aka @KarenTestsStuff on Twitter and YouTube. Karen is taking on the topic of Software Testing Advocacy, and has now discussed it with some really great members of the community including Beth Marshall, Erin Hess and Simon Tomes.
Check out the full playlist of here.
Contract Testing Podcast with Lewis Prescott
Lewis hosts a podcast focusing on contract testing, and interviews fantastic testers who are on their contract testing journey, and also bring other interesting insights to the table.
Lewis recently interviewed AJ Wilson and discussed Exploratory Testing API's, definitely worth checking out!
You can listen to all of the episodes at: https://www.pactman.co.uk/contract-testing-podcast
But what about???
Did I miss some other places Testers are being interviewed? Let me know! I'll add em on.
Updated
2022-06-09:
Added Contract Testing Podcast with Lewis Prescott
Added Nicola's YouTube channel